Top tech analyst Andy Hargreaves of Keybanc Capital Markets no longer sees Apple stock as a compelling investment as the company shifts from its device-driven revenue model to one that emphasizes its services revenues. 
Hargreaves warns that the transition into services is a risky move as the market is more competitive and saturated. It's a market where companies boom or bust based on their ability to squeeze out as much profit per user. 
This doesn't bode well for Apple, the analyst wrote in a recent note, as gross profits per user has declined at a 10% annualized rate in the past five years.
"We believe Apple's Services narrative is largely priced in, as AAPL's valuation no longer appears attractive relative to other large services businesses.
"Apple's user growth is decelerating due to market saturation and its gross profit per user has been declining. These are not particularly attractive metrics for a services business," Hargreaves writes.
Hargreaves goes on to highlight the cohesive connection between hardware sales and nearly all of Apple services, which he suggests are inseparable.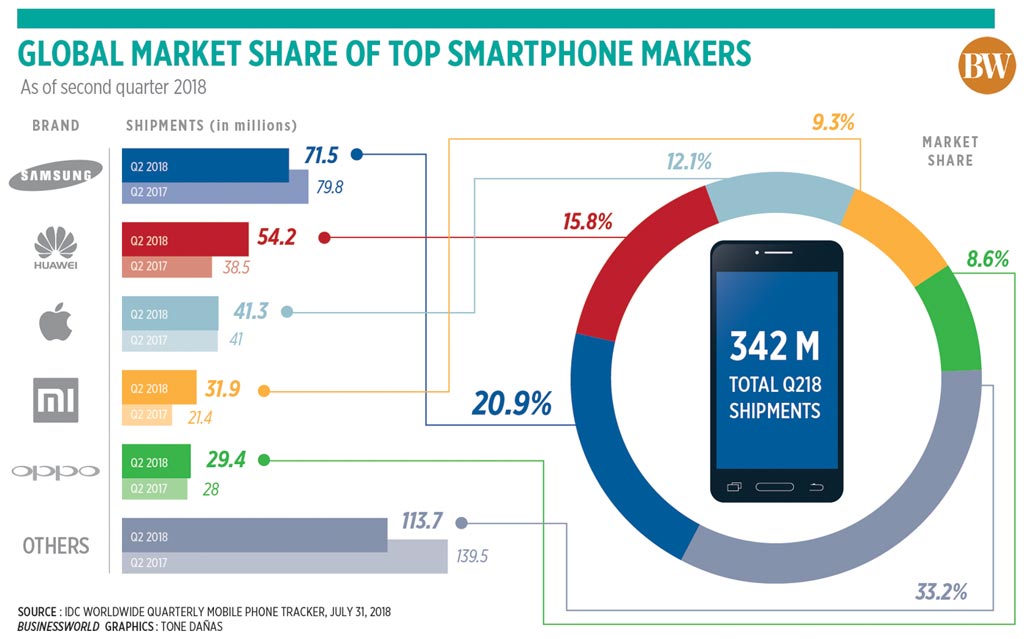 "Apple's breakdown of Hardware and Services revenue and gross profit is increasingly irrelevant, in our view, as changes to segment reporting have prompted Apple to book several aspects of what most would think of as a hardware sale in the Services segment."
Hardware pivot
On the surface, the switch to the services market makes sense as flagship products like the iPhone continue to dip.
Apple no longer officially reports sales data on iPhones anymore, but an overall market study by Gartner shows that there has been a continued decline.
Apple faces a couple of challenges moving forward as it shifts to focus on services. The company needs to deal with vendor issues with its App Store revenue share. It also has increasingly tough competition in the streaming market. 
Lastly, the link between services and hardware can't be understated. The company needs to remedy its falling sales if its services pivot is to succeed and thrive.
Bulletproof Your Portfolio Now!
A smart investor should be prepared for anything. That's why David Frazier created the
Bulletproof Wealth Report
. This comprehensive investment service is everything you will need to survive and thrive in the looming meltdown. In other words: It's how anyone can make their portfolio bulletproof. It's a mix of fast-growing, leading companies that are the engine of American prosperity. To that he adds a healthy dose of "insurance policies" i.e. stocks and funds that benefit when the next recession strikes. The future favors the prepared. You can be prepared.
Not only that — you can profit
.
Bulletproof My Portfolio!
Cryptocurrency Will Shine Through the Coming Chaos
While the U.S. spends and spends and spends its way into oblivion, the eventual result will be inflation. Serious inflation. The dollar will crash, gold will shoot higher and Bitcoin, well, it can only become more scarce and more valuable. There's a natural ceiling to the number of Bitcoins that will exist — ever. By design, there can only be 21 million of them. Soon, the ceiling will be hit. Now is the moment to get into cryptocurrency. There's a been a rise of late, but prices are consolidating, setting up for the next leap higher. Grab Keene Little's widely followed cryptocurrency newsletter,
Crypto Wealth Protocol
completely risk free.
Yes! Send Me A Free Issue