Even a cynic recognizes that opportunity is a key to prudent business timing.
Consider home buying. If you're in the market for a new home, and are informed and discerning according to need, now might be the best time to buy.
Because of mandatory lockdowns, rising unemployment and COVID-19 panic, mortgage applications fell by 24% compared to the same time in 2019.
Mortgage refinancers are taking advantage of the COVID-19 stricken market now. After all, the cost of a new home in February 2020 was about $404,000.
Mortgage refinancing surged by 26% during the last week of March 2020. That's a 168% increase compared to the same time last year.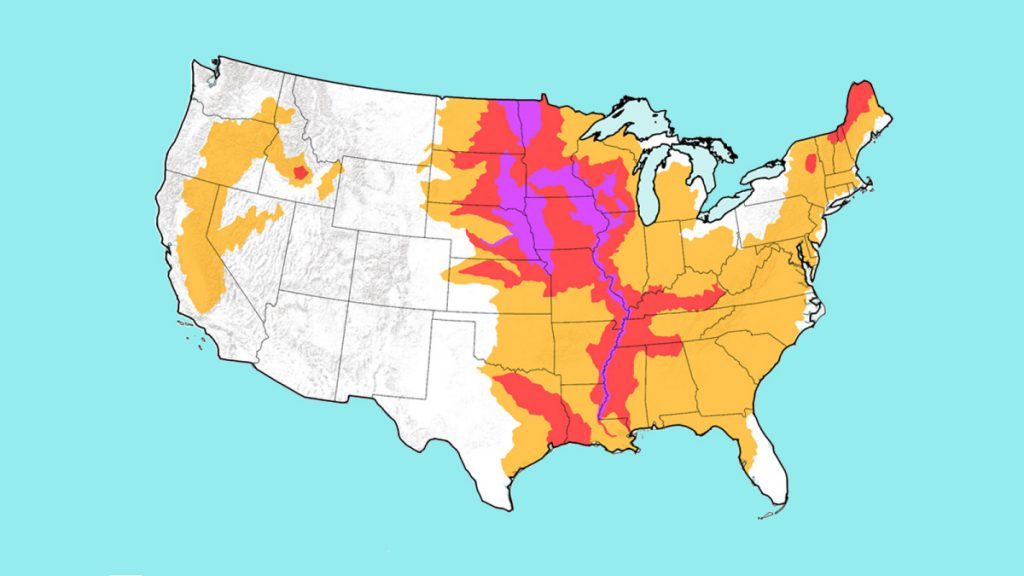 Now might be a great time to buy a home. Unless you're buying a home in a floodplain.
According to a recent study conducted by the National Bureau of Economic Research, more than 3.8 million homes located in flood-prone states are overvalued by more than $34 billion.
Floodplain states located near the Mississippi River and situated in the Southeast in hurricane zones are more prone to frequent periods of flooding relative to other states.
Homeowners in floodplain states overpaid for their home by about $9,000, according to one estimate.
Why? Ignorance. Floodplain state home buyers unaware of local flooding risks, or are indifferent to the risk, and end up paying more than they should.
Joel Scata, an attorney for the Natural Resources Defense Council, says enforceable flood disclosure legislation and better-informed home buyers, are the best ways to mitigate the problem.
"Having good disclosure laws in this country is vital to getting information into people's hands that they can use to make smart decisions about where to live and how to live," said Scata.
FEMA mandates that homeowners in areas with a 1% chance of annual flooding periods to have flood insurance.
Yet just 15% of homeowners had flood insurance in 2018.
Bulletproof Your Portfolio Now!
A smart investor should be prepared for anything. That's why David Frazier created the
Bulletproof Wealth Report
. This comprehensive investment service is everything you will need to survive and thrive in the looming meltdown. In other words: It's how anyone can make their portfolio bulletproof. It's a mix of fast-growing, leading companies that are the engine of American prosperity. To that he adds a healthy dose of "insurance policies" i.e. stocks and funds that benefit when the next recession strikes. The future favors the prepared. You can be prepared.
Not only that — you can profit
.
Bulletproof My Portfolio!
Cryptocurrency Will Shine Through the Coming Chaos
While the U.S. spends and spends and spends its way into oblivion, the eventual result will be inflation. Serious inflation. The dollar will crash, gold will shoot higher and Bitcoin, well, it can only become more scarce and more valuable. There's a natural ceiling to the number of Bitcoins that will exist — ever. By design, there can only be 21 million of them. Soon, the ceiling will be hit. Now is the moment to get into cryptocurrency. There's a been a rise of late, but prices are consolidating, setting up for the next leap higher. Grab Keene Little's widely followed cryptocurrency newsletter,
Crypto Wealth Protocol
completely risk free.
Yes! Send Me A Free Issue